Measurement of SiC composite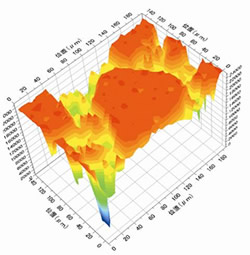 TM3 is able to measure the thermal effusivity of small particles. The size of the particle is 100um.
The particle is SiC. It is used as next generation semiconductors and carbide tools.
Measure thermal conductivity of fillers embedded to plastic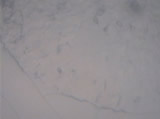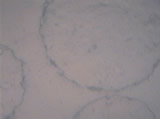 Measuring the thermal conductivity of single filler was difficult up to now.
However, with TM3, the thermal conductivity of fillers could be managed by measuring the values.
Sample 1 Results (14800±1000 Js-0.5m-2K-1)
Filler
Phaselag / degree
Amp / mV
Thermal Effusivity /
Js-0.5m-2K-1
Ave
Sd
Ave
Sd
Filler 1
10.1
0.8
1.06
0.02
13500±700
Filler 2
8.5
1.1
1.01
0.02
15000±1300
Filler 3
10.8
0.7
1.12
0.03
13000±700
Filler 4
7.0
0.8
1.03
0.03
16400±1000
Filler 5
7.2
1.1
0.73
0.02
16200±1300
Sample 2 Results (15200±1000 Js-0.5m-2K-1)
Filler
Phaselag / degree
Amp / mV
Thermal Effusivity / Js-0.5m-2K-1
Ave
Sd
Ave
Sd
Filler 1
8.1
1.5
1.04
0.03
15300±1600
Filler 2
7.2
1.0
1.04
0.02
16200±900
Filler 3
9.4
1.0
0.75
0.04
14200±1100
Filler 4
7.5
1.4
0.90
0.03
15900±1100
Filler 5
9.0
0.9
0.85
0.03
14500±800